Singapore is a country where different cultures come together, especially with a population that is made up of multiple ethnicities such as Chinese, Malay, Indian, Eurasian and Peranakan. When you visit Singapore, you will get to discover a wide range of cultures and heritage—even German cultures too!
As of 2019, there are more than 1,800 German companies that are based in Singapore, with German direct investments standing at €14.3 billion (S$21.5 billion). And you can find plenty of German eateries here too. The number of German residents is steadily increasing in Lion City, and what this means for many Singaporeans is that it can be really helpful to learn the language and use it in everyday life!
Why do German businesses choose Singapore?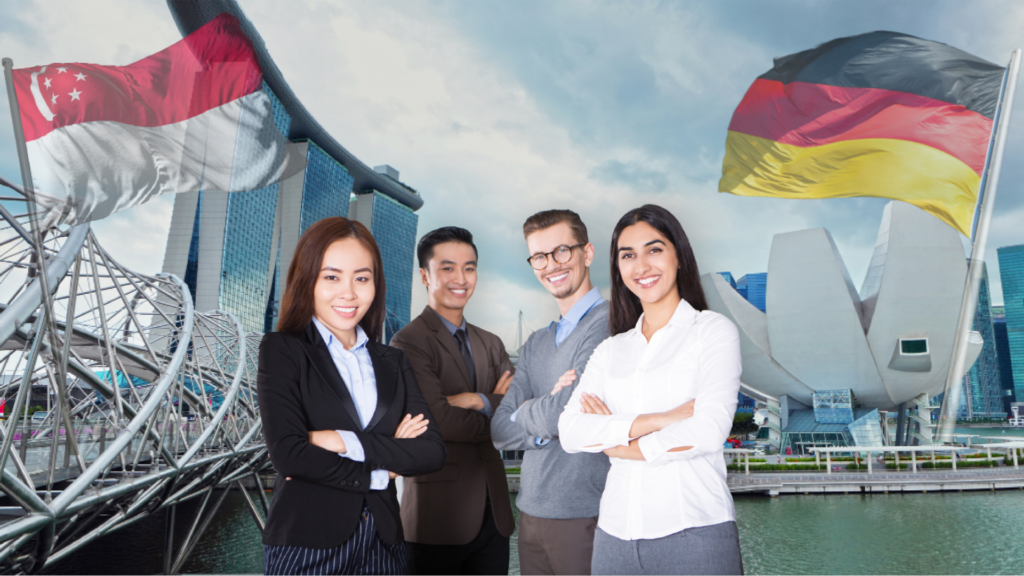 Some of these companies generally see Singapore as a regional hub or headquarters as the country is, most of the time, principally responsible for the South-East Asia region. But what other reasons are there?
1) Emerging Asia
While the Eurozone economy sees an annual growth rate forecast of 2% for 2017-2020, Asia's set to expand by an average of 6.2% for 2017-2021. Not to mention that South-East Asia, alone, is home to more than 600 million people who have just begun their attempt at consumerism. After taking these figures into perspective and discovering the country's technological possibilities, many German companies have established a strong presence in Singapore.
2) Favourable geographical location
Singapore's seaport, one of the largest worldwide, is linked to 600 global ports. And its airport is connected to 210 cities globally. In a week, the country sees more than 6,000 flights. What this means to German companies is that Singapore allows for easy access to large regional markets such as Thailand, Indonesia, the Philippines and Vietnam.
3) The ideal environment for businesses
A survey has reported that Singapore has the world's best infrastructure taking into account the country's ample access to public transportation, healthcare services, universities and electricity supply. It is also noteworthy that the country has low crime rates, political stability and respects intellectual property rights, which is an important factor for innovation-driven companies.
4) Widespread use of English
Another reason why German companies build their presence in Singapore is because of the widespread use of English. The language has become the city's most spoken language as it is widely used in schools and at work. The reason why Singaporeans use English for administrative purposes and business is that it makes it easier for global business operations.
5) Highly skilled labour force
In their efforts to localise the business to meet local demands, German companies can also utilise local talents in Singapore. And Singapore local talents are highly skilled. Last year, Singapore ranked ninth in the world talent ranking.
The emergence of German associations and companies in Singapore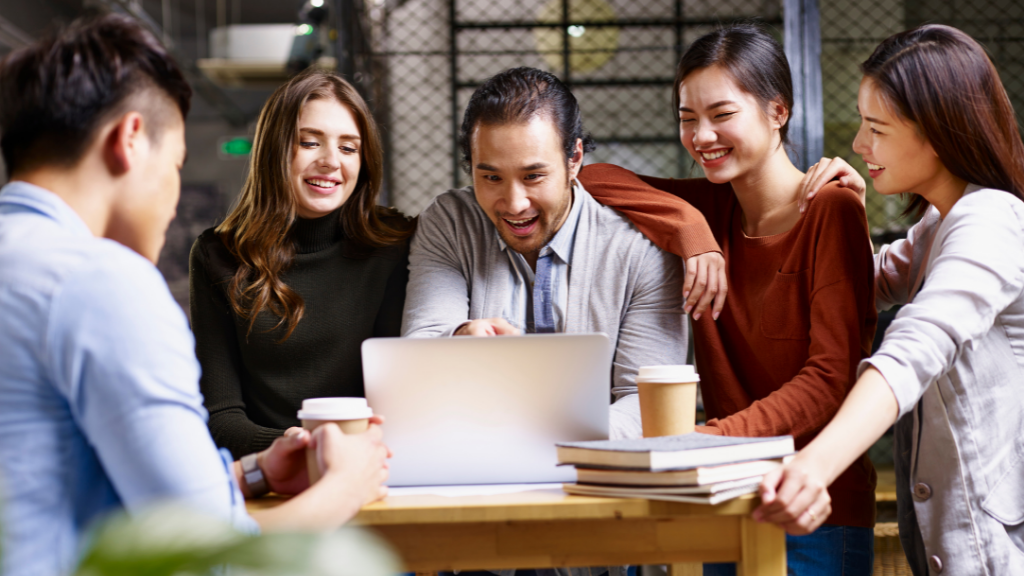 Germany was among the first states to recognise Singapore's independence in 1965. The diplomatic relations between the two countries were formalised within the same year. However, the relationship between Germany and Singapore has been much longer than just 56 years old.
Back in 1840, Germany's oldest firm ever established in Singapore was Behn, Meyer & Co, a trading, shipping and insurance company. Siemens, a global company, has also been operating here since 1908. And probably the oldest German institution in Singapore, the German Association, was founded in 1856 as Teutonia Club.
Germany and Singapore have formed a close relationship over the years. In fact, Germany makes up a fifth of Singapore's total trade with the European Union, making it Singapore's largest EU trading partner.
And the partnership between the two is going on strongly today. The ties between Germany and Singapore started a long time ago and they will continue to grow as the two countries expect to see a brighter future in their diplomacy, business, culture and education.
Singapore is highly aware of the long-lasting relationship it has with Germany and has acknowledged the importance of the German language in the country. With an increasing number of German businesses and residents here in Singapore, the importance of learning the German language is becoming more and more prevalent.
In fact, there are 60 international schools in Singapore that teach different languages such as German, French and Japanese. For example, international schools such as the Swiss School in Singapore and German European School Singapore (GESS) offer German as the language of instruction.
Not forgetting that the Ministry of Education Language Centre (MOELC) recognises and included the German language as a third language in Singapore a year after its founding. There is also the Goethe-Institut Singapore, a worldwide-famous German cultural institute by the Federal Republic of Germany to encourage the learning of the German language and exchange of culture in Singapore.
We can see the importance of the German language in Singapore with more and more businesses and institutions being established in the country. This relationship between the two countries has surely opened new doors for many people to learn and love the German language and culture, as well as to create new opportunities of their own.
With that being said, if you are interested in getting your child started with learning German, you can talk with us at learngerman.com.sg. To find out more about our classes, get in touch with us now!
References