Have you ever travelled and experienced the beautiful spring season?
During this time, trees blossom and the weather turns warm after the long months of winter. Spring is often described as a time of awakening and rebirth. But it is also associated with a time of love, also known as "spring fever", where people take long walks, have picnics and fall in love.
How's spring in Germany?
Germany is very seasonal—summers are warm to hot and winter can be very cold. But the weather varies and is changeable, especially in spring, over the large nation.
In Germany, the locals say it as "April, April, er macht, was er will" which translates to "April, April, it does what it wants".
If you wish to visit Germany, spring is one of the best times for you to visit as it's less crowded from March to May. With winter gone, people get off their couch and go outdoors to admire the newly bloomed flowers, visit the easter markets galore and spend their time visiting theme parks.
Not to mention, there are plenty of wonderful open-air music festivals that happen during Spring or 'Frühling'.
Let's get to know more about spring festivals in Germany!
1) Easter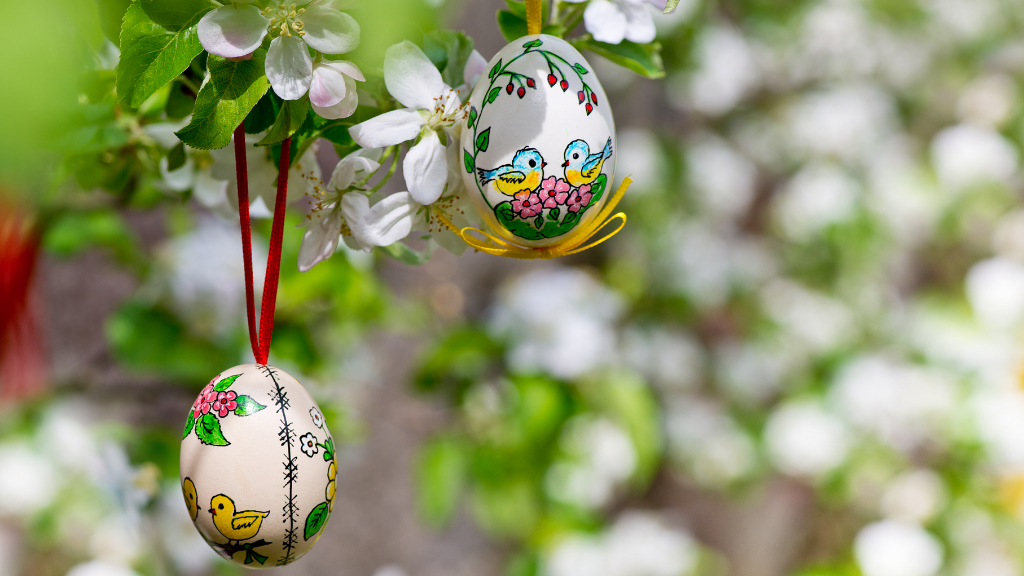 One of the most popular holidays in Germany, Easter is celebrated over a long weekend that includes Good Friday, Easter Monday, and school holidays. If you look through the windows of German households, you can see how every room is decorated with yellow daffodils, 'Ostereierbaum' (a small tree with hanging painted Easter eggs as ornaments), and clay bunnies.
One Easter tradition is to blow eggs and decorate them with multiple colours on Good Friday. The painted eggs will then be put in a basket for the 'Osterhase' (Easter bunny) to hide around the house before Easter Sunday. Seeing how eggs and bunnies are two of the oldest Easter symbols in Germany, you will find shops filled with chocolate eggs and bunnies.
2) Festival of Gothic Music and Culture in Leipzig
About 20,000 people have visited Leipzig every year since 1992 for the world's largest goth festival, the 'Wave-Gotik-Treffen'. This four-day festival has more than 100 bands and artists performing music of different styles ranging from darkwave, gothic, post-punk to classical music, medieval, folk, and more.
There is also a diverse range of cultural events that includes art exhibitions, live role-playing games, medieval markets selling dark fashion and accessories, and club parties.
This festival is held all over the city but the main location is in Agra that is 30 minutes away from Leipzig Central Station. Throughout this festival, public transportation is made free for those with a wristband. However, due to the pandemic, this festival was cancelled this year.
3) Walpurgis Night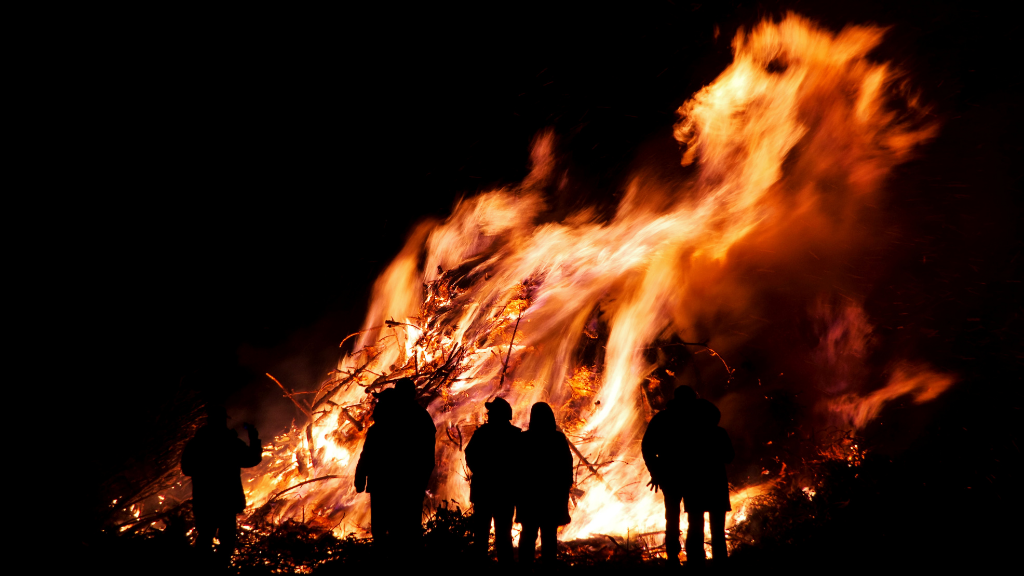 According to German folklore, Walpurgis Night or 'Walpurgisnacht' is a night when witches fly to Mount Brocken in the Harz Mountains to celebrate the spring.
But of course, you don't have to be a witch to be able to celebrate! Walpurgis Night is celebrated every year on April 30. People celebrate this night by lighting bonfires and dancing to the light of the flames. People usually use this celebration as an excuse to rebel at night-time parades and party at special club openings in cities such as Berlin.
4) Bonn's Cherry Blossom Festival
Every spring, cherry blossoms will bloom and decorate the whole city of Bonn in hues of pink. When you visit Bonn in April, marvel at the beautiful tree tunnel that made its way into the list of the top ten most beautiful tree tunnels in the world. This is a time for visitors to take long walks while admiring the beauty of the cherry blossoms, have picnics, and capture plenty of photos.
5) Spring Fair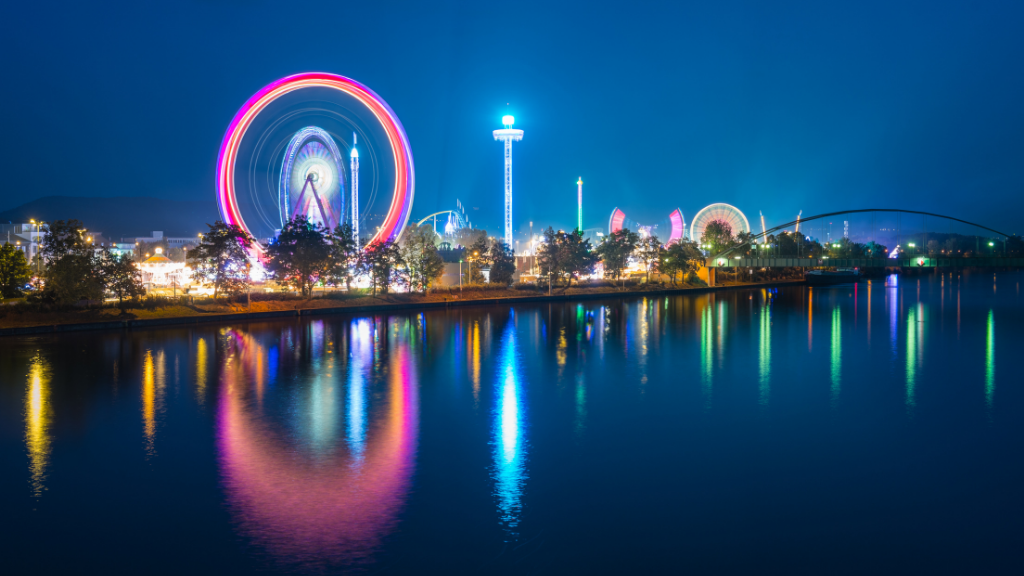 Another great spring festival to look forward to in Germany is its spring fair. In Frankfurt,  you can enjoy rides, roller coasters, and fireworks in their annual spring fest, 'Dippemess'.
Spring fair in Stuttgart, or the 'Stuttgarter Frühlingsfest', features carnival rides, beers, and food stalls. During this festival, you can find over 50 local artisans setting up stalls to sell textiles, leather goods, spices, jewellery, art, and more. It is one of the biggest events in the southwest German town.
Spring fair is also widely celebrated in Munich, despite being famous for Oktoberfest. This two-week celebration brings people together for a city-wide party with local beers to celebrate the blossoming of flowers and the end of winter. However, all three spring fairs were cancelled this year due to the pandemic.
Although many of these spring festivals and celebrations were cancelled due to the COVID-19 pandemic, nothing can stop the festive spirit of the Germans as they wait until the next festival opens its doors to visitors all around the world.
Germany, or as the locals call it, Deutschland, is a country of poets and thinkers. The language, traditions, cultures, and festivities are what make German culture so unique. This is why there is never a dull moment throughout all four seasons when you're in Germany!
Stay tuned for more articles covering German festivities in summer, fall and winter!
To find out more about us or our classes, visit us at https://www.learngerman.com.sg/ or get in touch with us now!
References
Deutsche Welle. (2005, March 17). German Easter Traditions. DW.COM. 
https://www.dw.com/en/german-easter-traditions/a-1520904
German Months. (n.d.). Expatrio. Retrieved August 11, 2021, from 
https://www.expatrio.com/living-germany/learn-german/german-months
Leipzig Travel Team. (2020, May 9). Wave-Gotik-Treffen 2020: Leipzig Guide and Festival 
Guide. Leipzig.Travel/Blog. https://www.leipzig.travel/blog/en/wave-gotik-treffen-leipzig-guide/
Porter, E. (2021, August 4). Festivals in Germany in April. TripSavvy. 
https://www.tripsavvy.com/april-festivals-and-events-in-germany-1519940
VOA Learning English. (2019, March 16). Spring to Life! VOA. 
https://learningenglish.voanews.com/a/words-and-their-stories-spring-is-right-around-the-corner/3769262.html