We ensure that our teachers possess sufficient experience, international exposure and of course, a deep love for languages. What sets us apart is our excellent mix of native and non-native speakers, which creates a unique blend of different cultural approaches of pedagogies. This allows our teachers to learn from each other and grow as a cohesive unit.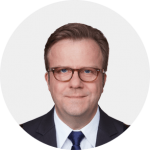 ARND VON RUEDEN
Online & Physical Classes
A native German speaker, first moved his family to Singapore in 2016 after having worked for large international German corporations for over 20 years. His expertise involves business consulting and training. Arnd has experience with tutoring others in technical skills, and English- and German-language fluency.
In 2019, he joined as a German language teacher. Arnd is capable of teaching primary or secondary school exam preparation, and customised adult courses. His classes and individual teaching assignments include both beginners and advanced learners.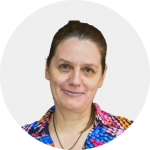 ANGELIKA SI HOE
Online Classes
A native German speaker from Austria with a degree in Business Administration. She has been teaching German in Singapore since June 2015 and has recently completed a 4-week-Teacher Training Course conducted by TTI DaF Freiburg in Köln, Germany.
Angelika enjoys teaching as a passion and her language courses are available for students of all ages, from young children, to teenagers and adults. With previous experience teaching at the A1 to B2 Level, Angelika has successfully prepared her students to succeed at German exams. Most of all, Angelika ensures that her students learn German quickly, effectively and to have fun doing it.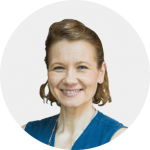 BRITTA MATTHIESEN-WOO
Online Classes
A multi-linguist, Britta has been teaching German, English and Japanese to students of all levels and ages for over 20 years. She brings her experience as an interpreter for the health, education and intercultural sectors to her classroom and individual lessons. In her capacity as a private tutor, she has created her own teaching material, customized to each student's specific needs, alongside standard textbooks during the lessons.
As a mother of three, Britta has worked as a substitute teacher and was a regular member of the learning-to-read-board at her children's schools. Motivating her students to reach their best potential enjoyably has always been her top priority.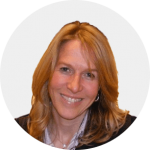 BEATRICE DITTRICH
Online Classes
A native German, Beatrice has worked in the UK, Spain, Japan and, since 2018, Singapore. She started her career in multinational companies, working predominantly in the marketing, communication and sales sectors before becoming self-employed.
After becoming a mother, it became increasingly important for her to cultivate her child's imersion into her native German language. As a result, she developed a great interest in language education and eventually decided to delve into full-time teaching while expanding her professional expertise. Her courses are tailored for improving language skills in German-speaking children who grow up in multi-lingual environments.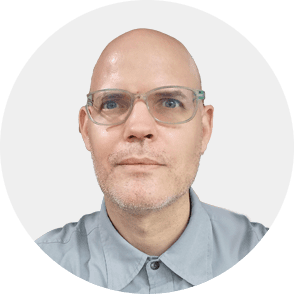 FREDERIK RETTIG
Online & Physical Classes
Frederik is a native of Munich, Germany. Since moving to Singapore in 2004, he has been working in a range of formal and freelance positions, usually requiring a mix of teaching, research, editing, and people-to-people interactions.
He enjoys working with small groups of all ages to explore the German language and culture together with his students.
Since 2009, Frederik has volunteered in nurseries (toddlers), after-school care (primary school), and most currently an online chatline for youth and young adults.
THOMAS J. BIESEWIG
Online Classes
Not only has Thomas been teaching German as a Second Language for many years, he also has extensive experience in the business world. His work has taken him to the UK, United States, UAE and, since 2004, Singapore. With teaching appointments at The Agape School of Education (ASOE), Inlingua and Nayang Polytechnic for the German language, Thomas comes very well-qualified and will be having a look on 'German for Business' courses at the ASOE.
On a personal note, Thomas comes from an entrepreneurial family and has a great interest in baking. In addition to teaching German language and culture, he also holds a certification as a Culinary Instructor. Thomas is a strong believer in creating a positive learning environment for his students by reducing stress and proving that learning is fun!
JACQUELINE RENZ
Online Classes
Swiss-born teacher Jaqueline Renz fell in love with Asia nearly 2 decades ago. Following her passion for travel and languages, Jaqueline has lived in Hong Kong, Bali and has travelled extensively over Asia. This allows her to share with her students, experiences and knowledge about travel, cuisine, lifestyle areas and customs.
She joined the Agape School of Education in 2021 as a German teacher, but has many languages on her resume, including French, Bahasa Indonesia, Mandarin, Italian and Spanish.
Ms Renz's teaching emphasis lies in exposing her students to a balanced learning approach by combining grammar with playful application to make the language learning a pleasant, fun and enjoyable experience!
SHAO CHUEN IVAN
Online & Physical Classes
Ivan has a German language certificate from the Institut für Deutsch als Fremdsprache in Düsseldorf, Germany. He has achieved near-native fluency in the German language. After completing his bachelor's and master's degrees at the Hochschule für Musik und Theater in Munich, he began teaching in public schools.
Ivan has spent more than 10 years living and working in Munich and has continued in the field of education since returning to Singapore. Ivan can teach German at all levels.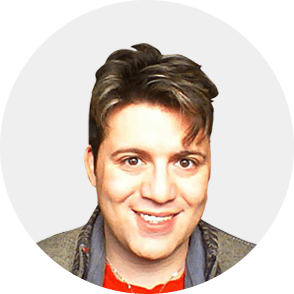 GIULIANO COMPERATO
Online & Physical Classes
Giuliano Comperato is a German citizen. In 2013, he completed his first state exam and earned a teacher college degree for German, English & Ethics and Philosophy subjects. Subsequently, he worked with the Christian Youth Center in Germany to teach German immigrants as a foreign language. He was also a job coach for an educational institute and did teacher training directly in the German state school for 10 months.
He has been living in Singapore since 2019, and has been working as a German Language private teacher in other language centers till today. He is well experienced with all kinds of teaching methods and settings for all ages. He always ensures he conducts his German classes with a lot of passion and enthusiasm.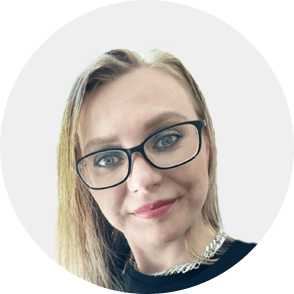 ANJA MICKLISCH
Online & Physical Classes
Anja is from Germany. She currently conducts German group classes to adults and children, as well as multiple private tuitions. Anja has experience preparing students for the Goethe exams (Levels A1-C1) and so far has had a 100% success rate! Additionally, she has experience in DSH preparation for universities as well as 'O' Levels preparations.
Anja is well liked by her students for her easy going and approachable personality. She has had students under her wings from beginner that followed through all the way to advanced classes. Anja's style of teaching is vibrant yet also meticulous which allows students to focus better in class.