We ensure that our teachers possess sufficient experience, international exposure and of course, a deep love for languages. What sets us apart is our excellent mix of native and non-native speakers, which creates a unique blend of different cultural approaches of pedagogies. This allows our teachers to learn from each other and grow as a cohesive unit.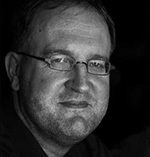 Stefan Gross
Stefan entered into the education environment after nearly 20 years in corporate life. A qualified trainer, educator and native speaker, Stefan focuses mainly on the adult classes. Having learned (or tried to learn) French as well as Mandarin on top of English, Latin and German, he can sympathize readily and easily with the students' agonies of learning another foreign language from his own experience and use this successfully in his teaching.
Maren Koslowski-Nijer
Maren entered her teaching life through relief teaching many years ago. She was consequently convinced to join as a regular German language teacher and has not missed a step ever since. Maren looks after the little ones. Herding her 'munchkins' into class each lesson, she teaches them German through games, songs and "occasionally" regular material as well.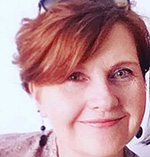 Corinna Müller
Corinna taught German language and culture before she came to Singapore. Combined with her background in accounting and finance, she has a wealth of experience in teaching German language, culture and precision! A native speaker and friendly teacher, she covers all ages and categories in her teaching activity, from young to old, private to group, local to international companies.
Daryn Koh
Daryn has been a German teacher for two years. Growing up in Germany gave her the unique exposure and fluency in the language, which she uses to instill in her students the confidence needed to converse well. Her love for languages has led her to pick up French, Mandarin, and German.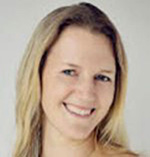 Isabel
Isabel has been teaching German to students of all ages, from as young as 18 months old to adults. She started teaching German language as a mother tongue and second language to children in 2010, using Montessori principles. When teaching, she has a knack for assessing the different needs of each student and combining them into working groups according to their group dynamics. She is an enthusiastic educator who also teaches Spanish, English, Italian, music (foundation, violin, viola) and sports (inline skating, biking, coordinated movement). An avid learner, Isabel also possesses intermediate fluency in French and basic Mandarin.