We ensure that our teachers possess sufficient experience, international exposure and of course, a deep love for languages. What sets us apart is our excellent mix of native and non-native speakers, which creates a unique blend of different cultural approaches of pedagogies. This allows our teachers to learn from each other and grow as a cohesive unit.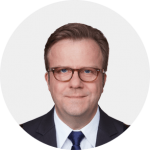 MR ARND VON RUEDEN
A native German speaker, first moved his family to Singapore in 2016 after having worked for large international German corporations for over 20 years. His expertise involves business consulting and training. Arnd has experience with tutoring others in technical skills, and English- and German-language fluency.
In 2019, he joined as a German language teacher. Arnd is capable of teaching primary or secondary school exam preparation, and customised adult courses. His classes and individual teaching assignments include both beginners and advanced learners.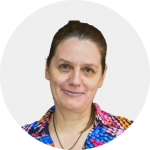 MS ANGELIKA SI HOE
A native German speaker from Austria with a degree in Business Administration. She has been teaching German in Singapore since June 2015 and has recently completed a 4-week-Teacher Training Course conducted by TTI DaF Freiburg in Köln, Germany.
Angelika enjoys teaching as a passion and her language courses are available for students of all ages, from young children, to teenagers and adults. With previous experience teaching at the A1 to B2 Level, Angelika has successfully prepared her students to succeed at German exams. Most of all, Angelika ensures that her students learn German quickly, effectively and to have fun doing it.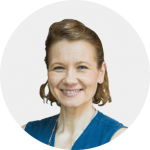 MS BRITTA MATTHIESEN-WOO
A multi-linguist, Britta has been teaching German, English and Japanese to students of all levels and ages for over 20 years. She brings her experience as an interpreter for the health, education and intercultural sectors to her classroom and individual lessons. In her capacity as a private tutor, she has created her own teaching material, customized to each student's specific needs, alongside standard textbooks during the lessons.
As a mother of three, Britta has worked as a substitute teacher and was a regular member of the learning-to-read-board at her children's schools. Motivating her students to reach their best potential enjoyably has always been her top priority.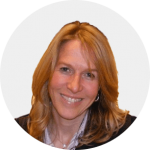 MS BEATRICE DITTRICH
A native German, Beatrice has worked in the UK, Spain, Japan and, since 2018, Singapore. She started her career in multinational companies, working predominantly in the marketing, communication and sales sectors before becoming self-employed.
After becoming a mother, it became increasingly important for her to cultivate her child's imersion into her native German language. As a result, she developed a great interest in language education and eventually decided to delve into full-time teaching while expanding her professional expertise. Her courses are tailored for improving langauge skills in German-speaking children who grow up in multi-lingual environments.