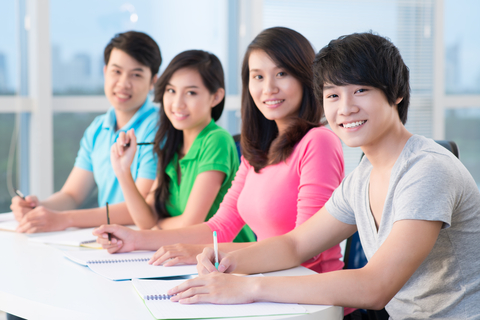 Improving your German is the goal of our courses.
Developing your ability to speak and understand spoken German is important to us.
We aim to help you to achieve your goals with:

 Professional Teachers
The goal of our teachers is to make sure that you learn as much as possible in a short time. They are there to help you reach your full potential. Our teachers provide useful and interesting lessons, all taught in a fun and relaxed way. They will guide you, support you, build your confidence and give you feedback.
Our teachers are native German speakers with more than 10 years of teaching experience. They possess the capability to teach German at any competency levels and they are well versed in the command of English too.

 Friendly Atmosphere
Our lessons are designed to be fun and relaxed. That's because we believe you will learn more in a friendly atmosphere. Our teachers communicate mostly in German so that you can speak as much as you can during the lessons. This will give you confidence in using German.

Our Teaching Method
Our teachers will encourage you to participate actively during lessons, group discussions, in pairs or individually. You will practise your German pronunciation, intonation and accent.
Your lessons will be topic based focusing on various issues from current affairs to everyday issues. Our professional and friendly teachers will expand on lesson topics helping you to increase your vocabulary, work on your grammar, improve your sentence construction and allow you to express yourself in the correct way.

Other Advantages
Our school, an institution with an established reputation, offers certification upon completion of courses. We hold events frequently, serving as a meeting place for other linguaphiles like yourself in an environment that is not as intimidating as large cultural institutes. We are located near the train station in the heart of Singapore.